There's a new kid in town. The Shanghai Tower. Just moved into Pudong. Dad's here on a sweeeeeet relocation package. It's looking around the school yard, sizing up all the other kids out there — the Jin Mao, the SWFC. Head and shoulders bigger than everyone else — growth spurt! — the Shanghai Tower, new kid on the block, just looking for its place in the world.
Construction on the exterior of the world's second highest, and perhaps greenest, skyscraper, the Shanghai Tower, finished back in September of 2015, but most of the structure remains closed for reasons unknown. Since completion, it's become the first building to surpass 600 meters in China. It's the world's second tallest building overall, with 128 floors stretching up to 632 meters. (!!!)
Only the Burj Khalifa in Dubai is taller, though the Shanghai Tower has a higher observation deck (the Burj Khalifa's is 555 meters high).
In July, the tower quietly opened their observation deck to visitors. SmSh took a ride to the 118th floor to take a look around.
The main entrance is located near the corner of Huayuan Shiqiao Lu and Yincheng Zhong Lu. Staff will guide you down an escalator to the entrance where you can purchase tickets.
The bottom floor has a few areas showcasing the tallest buildings in the world and their stats. There's also a section about the the Shanghai Tower — apparently it's got the fastest elevator (built by Mitsubishi) and the highest swimming pool with a view in the world. Cannot wait to write that article.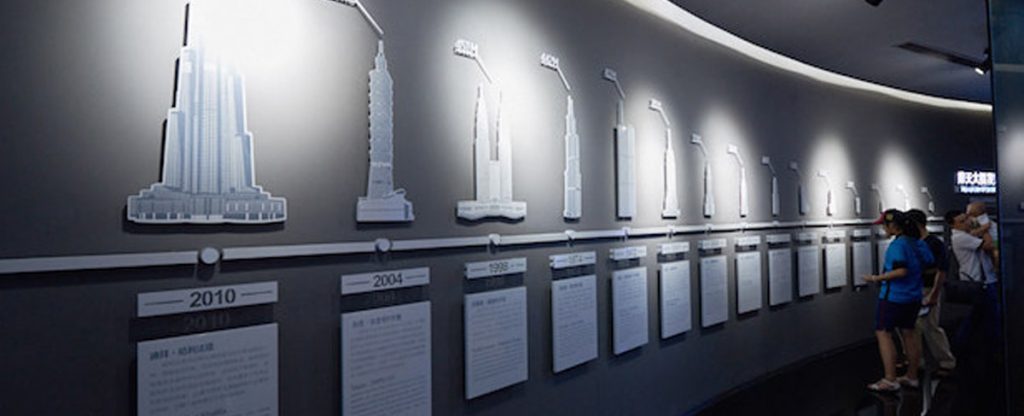 In one area, there's a disappointing light show with a 3D-printed model of the tower — never change, Shanghai — but the holographic-like screens and see-through LCDs providing info about the tower is pretty cool.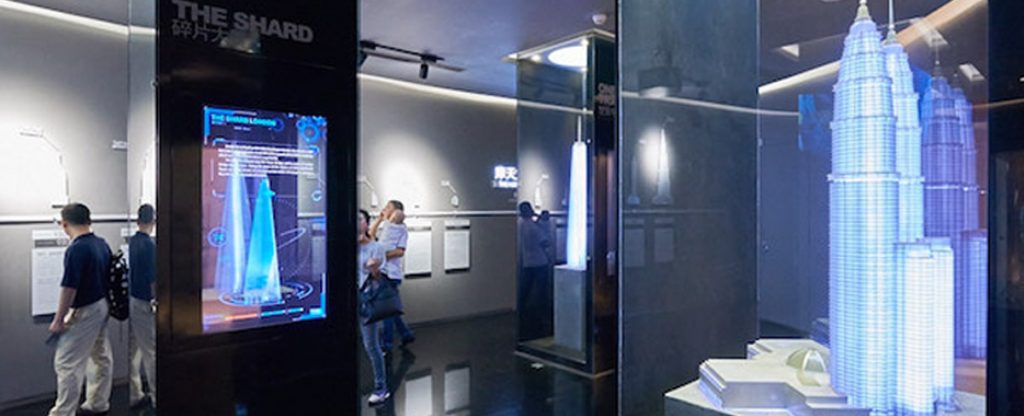 Then you go down even further underground to get to the main elevators that warp to the peak.
How fast? The elevators here hit a maximum speed of 18m/s, taking you to the 118th floor's observatory in under a minute. That's Charlie and the Chocolate Factory fast. There are no in between stops. It's just one ride from the basement to the top.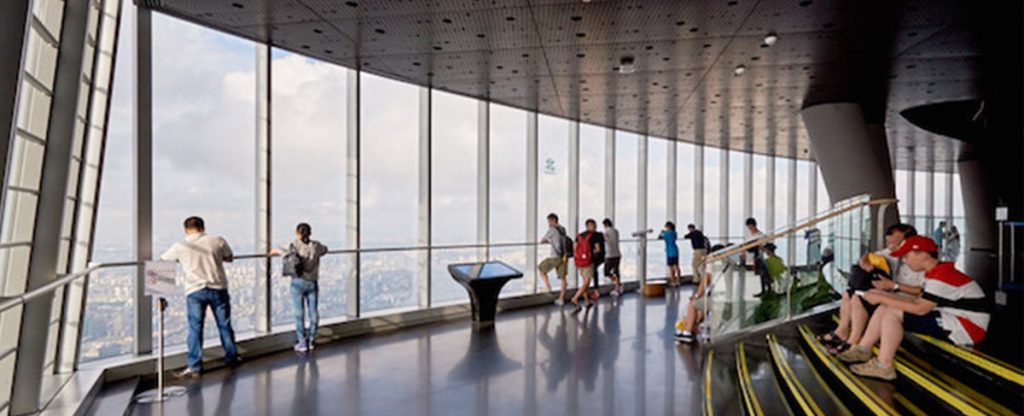 The observatory on the 118th floor shaped like a donut with the elevators in the center, giving you a 360 degree view of the city. One day, some genius will take a panoramic view from the tower.